Signed Print of Mushroom.com logo ENTER DRAWING
Product Code:

LOGO ART

Availability:

Out Of Stock
We will be having a drawing every 6 weeks for 6 prints of our mushrooms.com logo. These are professoinally printed by the Artist Adam Scott Miller and signed by him as well. They look real nice! They are printed on a very high end printer and paper are 2' wide by 7.25" tall. These are available to all customers who place an order and actually want the art. To enter the drawing you must express your interrest in our blog regarding this give away. After you place an order you simply post your initials and order # in our blog. Every 6 weeks I will be randomly selecting 6 winners, and 1 of the 6 will get the framed print. I will be choosing the grand prize winner each month by who post's the coolest comment and expresses the most interest. These will be shipped out free of charge to you. I have 45 of these to give away over the next 8 months. The first winners will be chosen April 16th.
See further details on this blog
This item can not be added to the cart, you must enter in the blog.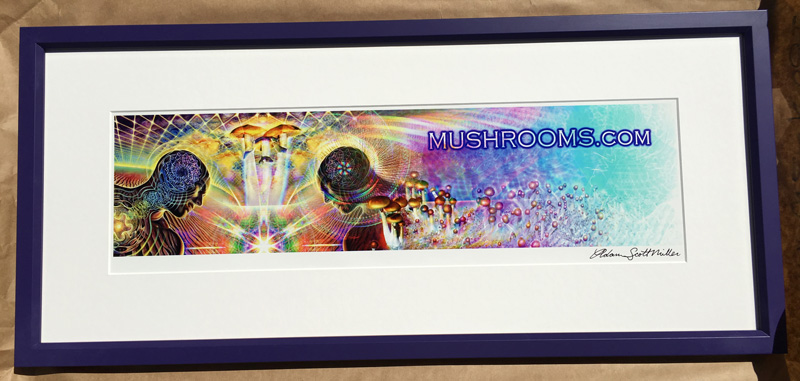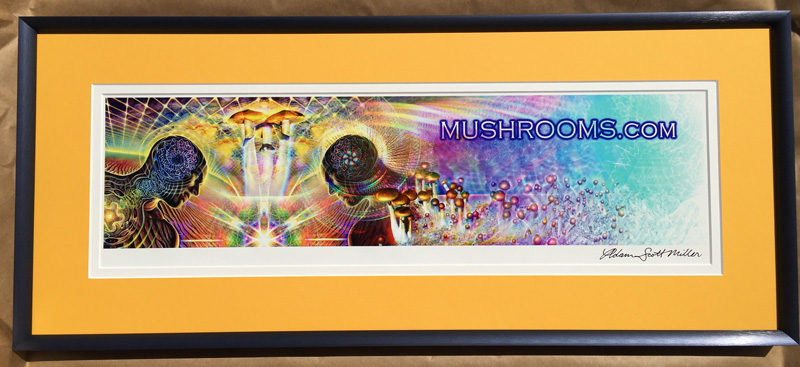 Related Products