Mushroom Spore Prints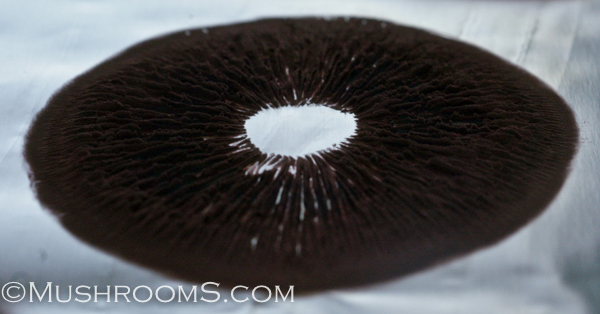 Our spore prints will come on heavy duty aluminum foil and the spore prints will usually be dense with spores. They will very in size and it really depends on the size of the mushroom cap that drops the spores as to how big each print will be. It's extremely rare we get a complaint on one of our spore prints as we strive for high quality. Remember spore sizes also depend on the species of mushrooms. Species with small caps leave small spore prints.
DISCLAIMER: Psilocybe mushroom spores are sold for legal microscopy purposes, food seasonings and artistic purposes. Pictures and information are for educational purposes.
---
---
---
Showing 1 to 20 of 20 (1 Pages)