The Purple Mystics cubensis originates from East Plant City Florida. TheHawksEye.com (now mushrooms.com) was the first vendor to offer these spores. Blackd0voe was kind enough to provide us with spores and pictures from this cubensis that grows on cow pastures over a 1000 acre area. Although he tells us there is a housing development going on there now, there is still plenty of acres of cow pastures with many different kinds of mushrooms growing wild there. Blackd0voe tells us he has been picking these cubensis from this field for many years and he calls them "purple mystics" since he finds them with purple rings around the caps a lot. What causes the purple rings you ask? The purplish bluish color in psilocybin mushrooms is a bruising reaction when psilocybe mushrooms are handled roughly or cut. It's a reaction to the oxygen. How ever these mushrooms are not cut or bruised so in theory it could be from a higher concentration of psilocybin. The land is wild (except for recent development) and plenty organic grass for the cows to eat, which means more tryptamine, which means higher concentrations of psilocybin. Grass is high in tryptamine which psilocybe mushrooms convert to psilocybin. In theory it could be the dung is rich in tryptamine causing these mushrooms to produce higher levels of psilocybin. Hopefully the purple ring genetics passes on that trait to future generations. Blackd0voe swears these are higher potency then all other cubes he has tried. This author has personally not had a chance to go to Florida and interview the cows from this field to see what they think
However Hamilton Morris from the TV show Hamiltons Pharmecopia did! There is a great documentry released on Viceland called Hamiltons Pharmecopia: Magic Mushrooms of Mexico. At 32 minutes in they go hunting for psilcoybe cubensis in Florida cow fields and they find some cubensis with nice purple rings. Looks like Purple Mystics to me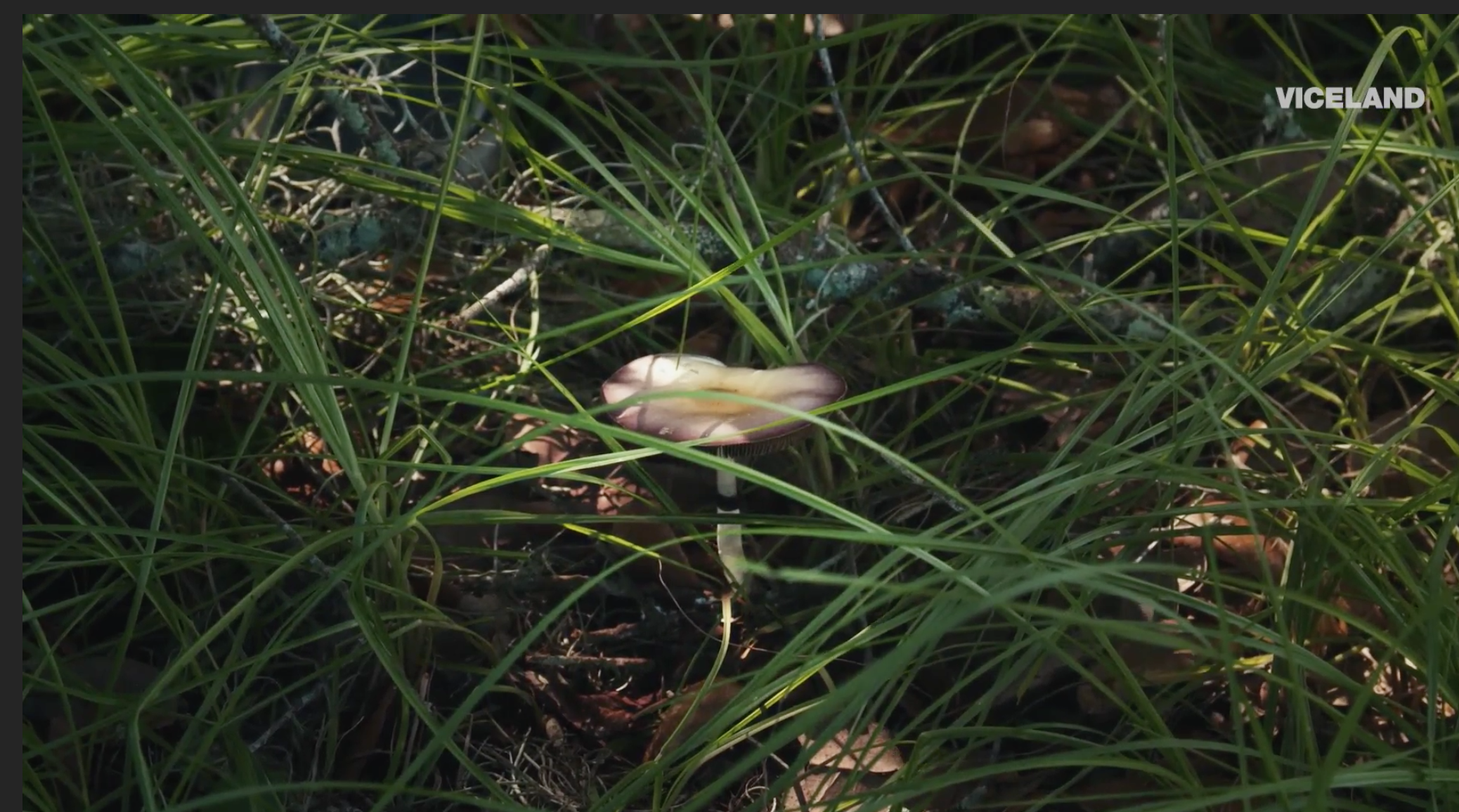 As noted by the Florida magic mushroom hunter in this video, cubensis can grow all year around in Florida if no a harsh winter comes. Mushrooms.com carries several strains of cubensis spores from Florida including our all time best seller the B+ cubensis spores as well as the Treasure Coast cubensis spores. Psilocybe cubensis are not the only magic mushrooms that grow wild in Florida, many other psychedelic species do as well such as Panaeolus (Copelandia) Tropicalis, Panaeolus (Copelandia) Cyanescens, Panaeolus (Copelandia) Cambodginiensis, and Psilocybe Mexicana. There are other species as well but these are the most common psilocybe mushrooms of Florida. Florida is the best state in the Eastern United States for finding wild psilcocybin mushrooms. So what are you waiting for?
Spore Taxonomy
Cubensis Spore Taxonomy
Microscopic Features: Spores dark purplish brown to violet brown in deposit, subellipsoid, 11.5-17 by 8-11 u. Basidia 2- or 3-spores, but usually 4-spored. Pleurocystidia nearly pear shaped, sometimes mucronate, 18-30 by 6-13 u. Cheilocystidia fusoid-ventricose with an obtuse or subcapitate apex, sometimes sublageni form, 17-32 by 6-10 , with the narrow necks 3-5 u broad. One rare cubensis strains named Columbia "rust spore" actually drops almost reddish rust colored spores but this strain is very unique! We do carry spores of that strain from time to time.
Purple Mystics Cubensis Spore Syringe
Product Code: PURP
Availability: 7
Related Products
Tags: cubensis, sub/tropical mushrooms, warm weather mushrooms, mushrooms that grow on dung in nature, compost mushrooms, dark brown- purple spores, medicinal mushrooms, mushrooms for migraines, mushrooms for PTSD treatment, mushrooms for ADD treatment